ABID TRADERS is a highly reputed and well recognized Online store in Karachi known for providing high quality and wide range of Grain Moisture Meter all testers available at best price in Pakistan Lahore Karachi etc
Grain Moisture Meters for measuring moisture in Grains Wheat Corn Paddy Rice Mustard Sesame Sorghum Peanut Cotton Seed Sunflower Canola Flour Rye Barley Soya bean Beans Lentils Pulses Chili Power Coffee Gram Mung Guar etc.
Hay Moisture Testers for measuring moisture of Hay Silage Straw Alfalfa Rhode haylage Corn silage Hay Silage etc.
ABID TRADERS offers best quality goods at a reasonable price.
It is our practice to give immediate response to orders and ensure delivery on time.
Grain Moisture Meters

Grinding Grain Moisture Meter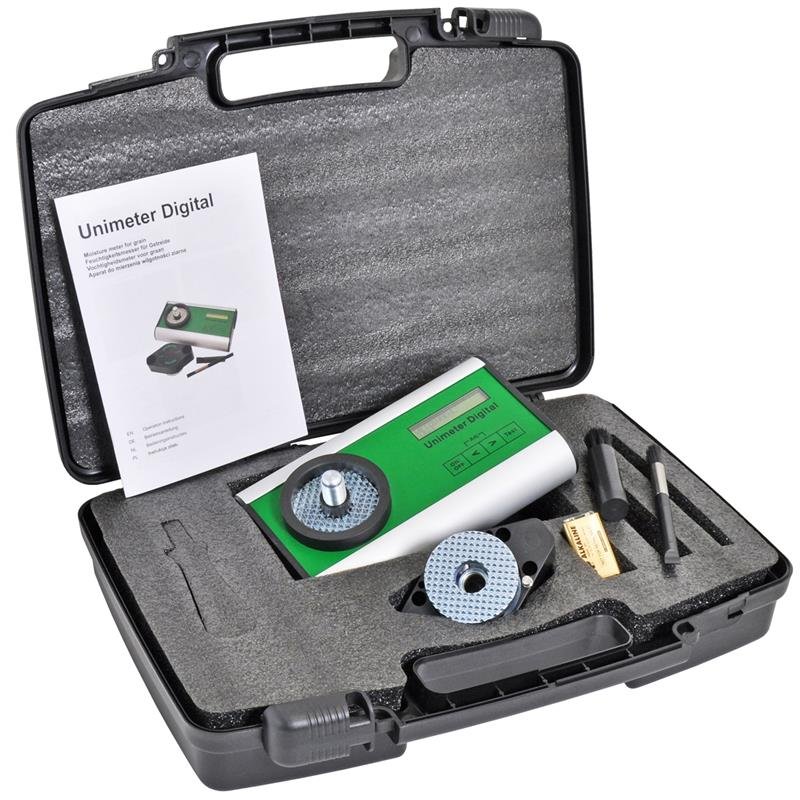 Hay Moisture Meters
Soil Compaction Tester Penetrometer
Dual Rod Grain Moisture Meters